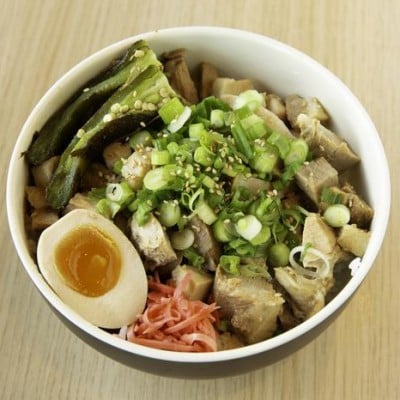 Pork Belly Rice Bowl
---
Simmered egg, green onion, and fried jalapeno..
ORDER ONLINE
0 customers Pork Belly Rice Bowl! Leave a review to let us know what you think.
You may also like
---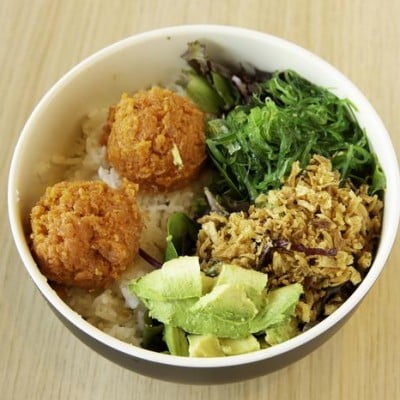 Spicy raw tuna, avocado, mixed greens, fried onion, and green seaweed. .
Vegetarian. Baby broccoli, tofu, eggplant in spicy soy bean sauce with spring onion, garlic, and ginger.. Deep fried chicken, avocado, teriyaki sauce, spicy aioli, and green onion..