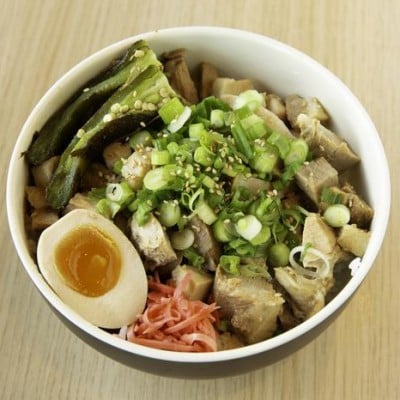 Pork Belly Rice Bowl
---
Simmered egg, green onion, and fried jalapeno..
ORDER ONLINE
0 customers Pork Belly Rice Bowl! Leave a review to let us know what you think.
You may also like
---
Vegetarian. Baby broccoli, tofu, eggplant in spicy soy bean sauce with spring onion, garlic, and ginger.. Deep fried chicken, avocado, teriyaki sauce, spicy aioli, and green onion..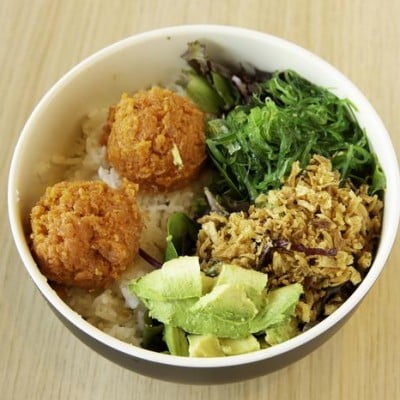 Spicy raw tuna, avocado, mixed greens, fried onion, and green seaweed. .